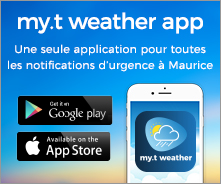 Climate Info for Water Resources
Climate Info for Water Resources
Water is vital for life, but too little or too much of it can also jeopardize socio-economic development of a country. Too much or too little water can have far-reaching impact on food production, health and people eco-systems. The amount and availability of water is strongly influenced by climate variability and change. As such, seasonal climate outlooks and other climate services and products are vital for water resource management. The actual trend, observed in various part of the world, is that population growth, urbanisation, and soaring industrial and agricultural use have increased demand for this precious and limited natural resource. But the most basic need is that people need freshwater for their domestic use, a level which is increasingly strained in various areas globally and which is bound to be observed even locally if appropriate measures are not undertaken.
Among those measures situate the important inputs pertaining to the behaviour of the weather, be it the actual, the previous or the future. Among the biggest challenge already manifesting and affecting water resources are the shifts in the seasonal rainfall and increasing climate exacerbated by climate change leading to extremes such as floods and droughts with a tendency to recur.
Better integrated water management is a key to all efforts to adapt to climate variability and change. Achievement of this goal requires a comprehensive and sustainable data collection and monitoring systems to build, improve and share knowledge about climate and water amongst others. Climate data and information underpin the planning and management of water supplies and water related disaster. They are essential for calculations regarding the frequency and duration of heavy rainfall, the probable maximum precipitation, low-flow and flood forecasting and water resources assessment. Such data, collected on a daily, weekly, monthly, seasonal and annual timescales and at national, regional and local levels, and shared with stakeholders at all levels are now more essential than ever to develop operational water management strategies, including flood and drought preparedness and response.
The Mauritius Meteorological Services is leaving no stone unturned in order to contribute towards that goal. For instance, we provide the following:
Daily forecast which is used by public at large for their day to day planning, be it recreational or agricultural.
Five day forecast specifically tailored made, in terms of rainfall amounts, for the agricultural community.
Seven day forecast, with attached probabilities of rainfall that allow for each and every one to plan their routines a week in advance. Among this everyone lie major stakeholders involved in agricultural and industrial activities where usually bumper amount of water is a must.
Seasonal forecast where an indication is provided of how wet or dry the season, summer or winter, is expected to be. This is of utmost importance on a larger scale where it is used extensively by policy and decision makers involved in the long term management and use of water resources, be it for agriculture, hydro-power generation, water-storage and also management of water related disasters.
Provide appropriate raw or tailored data to stakeholders of different sectors in their decision making process.